Domingo Montanaro & Cyllas Elia

Bio:
Prior to the creation of Ventura ERM, Domingo founded three companies focused on cyber security and created cyber security divisions for Unibanco, a $300B bank; Scanit Dubai, an IT consultancy (since acquired) and iSIGHT partners, a global leader in Cyber Threat Intelligence (CTI). He led the investigation into the first online crime conviction in Brazil, and has worked in partnership with law enforcement to ensure the arrest of 200+ cyber criminals. Domingo and his colleague Cyllas Elia from Brazil State Police were authorized to present this case at ICDF2C 2017.
Domingo has trained and mentored numerous law enforcement agencies and military cyber divisions. He also taught specialized post graduate computer forensics courses in several universities and training centers across Latin America.
Felix Freiling

Bio:
Felix Freiling is a full professor of Computer Science at Friedrich-Alexander-Universität Erlangen-Nürnberg (FAU). His general research interests are in the area of dependable systems and understanding the intricate relationship between safety and security. His specific research focus for a long time was on fault-tolerant distributed algorithms. Since about 10 years he is trying to understand computer security and forensic computing. He is member of the Steering Committee of the International Conference on IT Security Incident Management & IT Forensics (IMF) and was PC co-chair of the Digital Forensics Research Conference EU (DFRWS EU 2015) in Dublin, Ireland. He follows a strange email policy and is constantly trying to cover his traces: From 2002 to 2010 he worked at five different universities under two different names.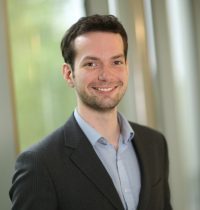 Joshua I. James
Bio:
Dr. Joshua I. James is an Adjunct Professor with the Legal Informatics and Forensic Science Institute at Hallym University. He is also a consultant with the United Nations Office on Drugs and Crime focusing on Digital Forensic Investigation Training and Mutual Legal Assistance issues. His research focus area is event reconstruction in post-mortem digital investigations.