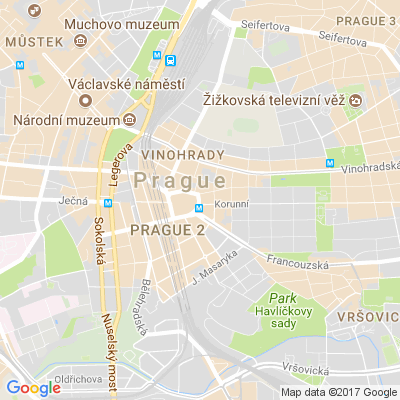 HOW TO GET TO PRAGUE
By plane
Václav Havel Airport Prague, (IATA: PRG), +420 220 111 111, +420 296 661 111. There are three terminals; Terminal 1 for non-Schengen flights and Terminal 2 for Schengen flights are connected whilst Terminal 3 for private jets is two stops away by bus. Located 20 km (12 mi) northwest of the city centre, it generally takes about 30 min to reach the city centre by car. The airport is served by a number of airlines:
Czech Airlines (ČSA) is the national carrier operating to many European and international destinations.
Turkish Airlines operates two to three direct flights daily from Istanbul Ataturk Airport.
AirBaltic from Riga
Wizz Air is a low cost airline with a significant base in Prague operating to European destinations including London, Barcelona and Milan amongst others.
easyJet operates low cost services to European destinations.
Jet2.com [1] low cost services from Manchester, Newcastle, Leeds/Bradford & Edinburgh
SmartWings to Europe & Turkey.
Finnair from Helsinki.
Norwegian [3] from Scandinavia.
SAS Scandinavian Airlines [4] from Scandinavia.
Delta Air Lines [5]from New York (Seasonal in late Spring and Summer).
Aegean Airlines [6] from Greece
KLM Royal Dutch Airlines [7] 5 direct flights per day from Amsterdam.
British Airways [8] has 5 direct flights from London Heathrow daily.
Brussels Airlines [9] offers 3 flights a day to Brussels.
Germanwings [13] offers daily flights from Cologne/Bonn, Dusseldorf, and Hamburg.
Air One [14] from Milan-Malpensa
Emirates [15]from UAE,Dubai DXB
flydubai is the carrier operating from UAE, Dubai DXB
Ryanair [16] connects Prague with Belgium, Ireland, UK and Italy
To travel between the airport and the city center:
Public buses offer connections to several metro stations, from which you can travel to the city center in a total travel time of 45 minutes. Public transport tickets, which are valid on the buses, metro, and trams can be bought from kiosks called Public Transport in the arrivals halls (07:00-21:00, credit cards accepted. No American Express cards), the DPP kiosk in the arrivals area of Terminal 1, or the vending machine next to the bus stop outside the terminals (1 vending machine accepts cards). Tickets are available in time increments of 30 minutes (24 CZK), 90 minutes (32 CZK), 24-hours (110 CZK) or 3-days (310 CZK). You can also buy a 90-minute ticket from the bus driver (only cash), but it costs 40 CZK. You can transfer between the buses, metro, and tram for no additional charge as long as your ticket has not expired. Remember to validate your ticket as soon as you get on the bus by sticking it into a yellow machine with green glowing arrow, or you may be subject to a fine of 800 CZK if you are caught. Info on the schedules and routes can be obtained here. Buses that operate between the airport and the metro stations are as follows:

Bus #100 to Zličín – Metro Line B (18 minute ride). Departures every 12-30 minutes from 5:41-23:36.
Bus #119 to Nádraží Veleslavín – Metro Line A (17 minute ride). Departures every 5-20 minutes from 4:23-23:44.
Bus #191 to Petřiny – Metro Line A (24 minute ride) and metro B Anděl (48 minute ride). Departures every 24-40 minutes from 4:57-23:11.
Night Bus #510 going via Arbesovo náměstí (36 minute ride) and I. P. Pavlova (42 minute ride). Departures from the airport every 30 minutes from 23:57-3:57.
Airport Express Bus (Bus AE), operated by Czech Railways, departs from the airport every 15-30 minutes from 05:46 to 21:16. It costs 42 CZK if bought online or 60 CZK if paid to the driver. The buses stop at Hlavní Nádraží, Masarykovo Nádraží, and Náměstí Republiky. Buses to the airport only pickup passengers from Hlavní Nádraží.
Minibus Cedaz, operated by AAA taxi, departs 07:30 to 19:00 every 30 minutes to Náměstí Republiky. Fares are 150 CZK per person.
Door-to-door shuttles are operated by various companies with stands in the arrivals hall. The cheapest shuttle is Prague Airport Shuttle (290 CZK per person). Other companies charge 400-500 CZK to the city center.
Rental cars are useful for exploring the Czech Republic beyond the city of Prague. Numerous rental companies have desks at the airport, in the ground floor of Parking C. For a price, the cars will include GPS for navigation. You should not use rental car if you just want to travel around Prague, especially in the city center.
Facts about the airport
The airport has three Terminals. Terminals 1 and 2 are close to each other and host most of the flights, whereas Terminal 3 is somewhat further on the highway and serves mainly private and charter planes. When going back to the airport, remember to look up the terminal number so that you can arrive directly to the correct one.
The airport is quite big, modern and spacious. Considerable walking time may be needed between the security control and the exit gate. For terminal 2, gates starting with C have 5 minutes walking time, gates starting with B have 10 minutes walking time, and gates starting with A have 15 minutes walking time.
Unlike other airports, there is an extra control on the size of your hand-luggage operated by the airport authorities.
There is free Wi-Fi coverage all around the building (limited to 15 minutes free usage. UPDATE Feb'2016: Unlimited free Wi-Fi access possible).
There are smokers' lounges near many gates.
At arrival, it is possible to exchange currency before leaving the baggage drop area, but you will get much better rates in the city. Another option is regular ATMs at Terminal 2 which can be found after exiting baggage claims. Turn right after going through doors, walk a few meters, the ATMs will be in the right hand side. These ATMs will have more favorable rates compared to the Travelex ones in the baggage claim.
By train
Prague is very well connected with the rest of the European rail network, and trains run daily between Prague and most major European cities. Trains in the Czech Republic are operated by České dráhy (Czech Railways), RegioJet, and Leo Express. The high-speed SuperCity train is a great option for exploring the major cities in the Czech Republic. It connects Prague to the eastern city of Ostrava and also Austria and Slovakia in the south. Since 2014 a high-speed RailJet has been deployed on the Prague – Brno – Vienna – Graz route. The Railjet trains travel at line speeds of up to 230 km/h with modern, fully air-conditioned open spaces carriages.
Berlin: 4¾h, EC trains every 2 hours
The train line from Berlin to Prague passes through the Erzgebirge mountains, and for a couple of hours the passengers are treated to a series of beautiful alpine river valleys, surrounded by rocky escarpments and mountains.
Direct night trains connect Prague also with Cologne, Frankfurt, Amsterdam, Copenhagen, Zürich, Basel, Krakow, Minsk, Moscow and Saint Petersburg. For ticket prices see Czech Republic#By train.
All international trains arrive at Praha hlavní nádraží (the central station, abbreviated to Praha hl.n.) which has a connection with Metro Line C. The station has undergone a major refurbishment in 2010.
Beware of the taxi drivers operating from the (official-looking) taxi rank alongside Praha hl.n.; they will attempt to charge a fixed price of CZK1760 (~$100) for a trip within the city center zone, or more than this if you want to travel further.
The park in front of the main train station is a haunt for some of the city's undesirable elements and should be avoided after dark. If you do have to come through on foot, it's best to avoid coming through the park and approach from the Southeast along Washingtonova. As you get to the corner of the park there's a police station, so the likelihood of running into problems from this direction is minimalised.
By bus
The main bus station for international buses in Prague is Florenc, in Praha 8 (metro lines B and C). It is located east of the city centre not far from the City Centre. In June 2009 a new terminal building was opened. It is about a 10 minute walk from the Masarykovo train station (below which is Namesti Republiky metro station).
The second largest bus station is Na Knížecí, located next to Vltava river at west bank, south of city center. It is connected to Anděl metro station (line B). It is used mostly by regional buses.
Other, less frequently used bus stations are at Nádraží Holešovice (metro C), Dejvická (A), Zličín (B) and Černý most (B).
Eurolines [17] Ecolines [18], Student Agency [19] and Orange Ways [20] connect Prague to major European cities.
Budweis-shuttle [21] operates daily bus service between Ceske Budejovice, Cesky Krumlov and Prague (2.5 hours, 1000 CZK)
Polski Bus [22] has two connections daily to Warsaw, Poland via Wrocław and Łódź.
By car
Prague has highway connections from all around. Highways, expressways (very similar to highways and having the same speed limit) and first-class roads in the Czech Republic meet European standards and are well marked, with many gas stations alongside. Other roads are usually uneven and poorly marked.
When travelling on highways and expressways, you must have a vignette (except for small in-town sections which are extempt and marked so). You can buy ten day, monthly or annual vignettes at gas stations, post offices or border crossings CZ government motorway site. You should fill your license plate number on it and place it on your windscreen from the inside, in the lower right-hand corner. Failure to display the vignette is fined on the spot. The vignette has a second part which you fill in with your license plate number as well and save it for any future police check-up. If your car is over 3.5 tonnes, you need toll unit ("premid") instead which is required on first-class roads as well (marked with M in a circle).
The southeastern highway (D1, E50 and E65) is the Czech Republic's oldest and most used highway but it's undergoing a massive reconstruction so expect delays and diversions. It leads through Brno to Bratislava in Slovakia. It offers a good connection to Vienna, Budapest and all traffic from the east. It runs for about 270 km (165 mi) and usually takes about two hours to Brno.
The southern highway (D3, E55) is not completed up to Prague, part of D1 and then first-class road 3 are used instead; traffic is very heavy on this road. There is also a southern expressway R4 but it goes on the other side of Vltava and is in quite a bad shape.
The southwestern highway (D5, E50) leads through Plzeň to Germany where it continues as A6. Riding from the state border to Prague takes about an hour and a half (151 km / 94 mi).
To the west, there is expressway R6 (E48) leading to Karlovy Vary and Cheb. Only about one fourth is completed with heavy traffic in the other sections.
The northwestern expressway R7 leads to Chomutov and Chemnitz. Near Prague, only very small part is finished. Václav Havel Airport is located on this expressway.
To the north, you can take highway D8 (E55), but it is not complete to the German border. It ends now at Lovosice (about 60 km / 37 mi from Prague) and starts again in Ústí nad Labem and continues to the northern Germany via A17 (Dresden, Berlin, Leipzig).
To the northeast, you can take expressway R10 (E65). It leads to Liberec and Turnov. It is not regarded as an important access route as there are no major cities in this direction (Zittau in Germany, some cities in Poland) but it offers a good connection to the Czech mountains Jizerské hory and Krkonoše (Riesengebirge) with the best Czech skiing resorts.
To the east, you can take the newly completed D11 (E67) which goes to Hradec Kralove and Poland.
About half of the city is encompassed with the ring expressway R1 while the other half is still waiting to be completed. During work days, prefer to use this road instead of going through the jammed city as many GPS suggests.
Lot of Czech highways are unfinished and are under development (D8 and D11 being extended, D3 to České Budějovice and Linz was supposed to be completed in 2020 but has been delayed and no new date has been set) so things will get better. Unless there are road works, there are only seldom traffic jams on Czech highways with the exception of D1 between Prague and Mirošovice (where first-class road 3 splits).
Prague suffers from heavy traffic and on week days the main streets are one big traffic jam. It is a really good idea to use the P+R (park and ride) parking places where you can park your car for a very small fee and use public transport (however these are usually full on week days as well).
The P+Rs are situated near all highways and are well marked. Note that traffic wardens are rife and parking in most residential streets in and around Prague city centre without a valid permit will result in a parking fine. In particular, avoid blue-marked areas which are residents-only (all time) and cars are regularly towed away. Orange and green-marked areas are designed for 2-hour and 6-hour paid parking but spots are usually hard to find; parking in these areas is mostly unlimited and free on weekends and during night but check the signs. There is a reasonable number of other paid parking options in the centre though, such as Václavské gáráže, Mr. Parkit or Vincipark.
Get around
Public transportation is very convenient in most of the areas visitors are likely to frequent. One key thing to note if you are staying outside of the the city centre is that public transport buses do not enter the historic districts (Old Town, New Town, Lower Town, etc.), so as to prevent air and noise pollution. One must transfer to a cleaner and quieter electric-powered tram or a metro before reaching historic areas.
Walking
Prague is renowned as a very "walkable" city. For those who enjoy seeing the old and new city by foot, one can easily walk from Wenceslas Square to the Old Town Square, or from the Old Town to Charles Bridge and the Castle District. However almost all of the streets are cobbled, rendering it very difficult for disabled or elderly travellers to get around effectively. Drivers must yield to pedestrians at all marked pedestrian cross-walks.
Remember that in the Czech Republic, it is illegal to cross at a pedestrian crossing on a red man, and if caught this incurs a fine of 1000CZK.
Tram and metro
There are three metro (subway) lines, numerous bus and tram (streetcar) lines, regional (S) trains within Prague, as well as a funicular to Petřín hill and few ferries across Vltava river – all integrated in Prague integrated transport (PID) [23].
The tram and bus schedules are posted on the stops, and the metro operates from early in the morning (around 05:00) until approximately midnight. Buses and trams start earlier and finish later to connect to metro. Between 11pm and 1am you an use trams going to the depot, sometimes taking unusual routes. The schedules [24], maps [25] and prices [26] may be consulted at their website.
Prague public transport is fast and efficient when you know how to use it. Sometimes you have to change a few times – the schedule website [27] is the best way to plan your trip. If you get lost, you can take some bus / tram, almost all lines pass through a metro station where you can orient yourself.
These tickets may be of interest to visitors (prices valid from July 2011):
24 CZK – full ticket: 30 minutes (transfers allowed), children get 50% discount
32 CZK – full ticket: 90 minutes (transfers allowed), children get 50% discount
40 CZK – full ticket: 120 minutes (transfers allowed), children get 50% discount
110 CZK – 24-hour ticket, children get 50% discount
310 CZK – 3-day ticket (72 hours), you can take one child free of charge with you
550 CZK – Monthly pass, but also requires obtaining a photo ID (+150 CZK)
Children under 15 years get the discount. Children under 6 years travel free of charge.
As you can see, the 24-hour or 3-day tickets are not economical unless you plan to travel more than 4 times a day for 90 minutes (6 hours).
Tickets can be bought at various places:
ticket machines – sell 24, 32, 110 CZK tickets (take coins only but do return change)
tobacco shops, convenience stores – usually 24 and 32 CZK tickets only
Prague Public Transit offices – usually located at Metro stations (and the airport), sell all kinds of tickets
bus (but not tram) drivers – sell the 32 CZK tickets for a higher price of 40 CZK
all Czech Railways ticket offices – sell the 110 CZK tickets (validity is printed on the ticket, so ask them to set it to the date and time you need)
EC/IC trains – sometimes the conductors of these trains offer the 110 CZK tickets for sale before arrival to Prague
via SMS – service is available only for the Czech GSM operator customers
Validate your ticket by slipping it into one of the yellow boxes in the tram or bus, as soon as you board. In the metro, validation boxes are located inside the stations before the stairs. After having changed the tram/bus, there is no need to validate it again. Be sure to keep it handy until it expires.
Tickets are not checked upon boarding, but usually uniformed (in metro) or plain-clothed (in a tram or a bus) ticket inspectors often make the rounds asking to see your ticket. An unstamped ticket is invalid – it will be confiscated, and you will incur a 800 CZK fine when paying on the spot, penalty fare desk or by bank tranfer within 15 days otherwise supplementary charge raises to 1 500 CZK. Bank account details are provided in a "record of transport inspection" that you will receive. Don't sign the form and don't forget that you are not obliged to pay on the spot in any case! Even though fare dodging seems easy in Prague and it is almost impossible to collect fine abroad, you should invest in the cheap ticket for the simple reason that Prague's transportation works perfectly and it functions on the honor system – help it stay that way.
Public transport continues at night and it's fairly extensive [28]. Night trams or night buses (00:00 to 05:00) usually come every 30 minutes. Every 15 minutes during this time, trams leave the central exchange stop of Lazarská in the centre of Prague. All night trams go through this stop. You can easily change tram lines here if nowhere else. At all night exchange stops, trams and buses wait for the connecting tram/bus.
Do not underestimate how close to the footpath the trams will be when they reach the stop. It's safer to take a few steps back before the tram arrives, as wing mirrors could cause injury for taller people. In Metro, you should stay behind the dashed safety line on the floor about half a meter from the edge of the platform. On an escalator, it is customary to stand on the right side and walk up on the left side. When you use public transport in Prague, keep in mind that it is good etiquette to let elderly people, pregnant women or disabled people sit down.
Shuttle
Shared minibus airport service is a cheaper alternative to regular door-to-door private transfers.
Budweis-shuttle

(

Cesky Krumlov shuttlebus transfer

), (

[email protected]

), [29].

Door-to-door transportation service from Prague to Cesky Krumlov and Ceske Budejovice.

Kč1,000

.  edit
Rikshas
For transfers in city centre for about 2 kilometers are convenient modern rikshas. You can find it on Old Town Square or wave on them when they are empty going around you. They can carry maximum 2 adults and 2 children.
Taxi
Try to avoid getting taxi on the street (public transportation is always the better option in Prague) and if you have to, try to negotiate the price in advance. If you take taxi on the street, you should know that maximum price designated by city council per kilometre is 28 CZK/km (approx 1,3€). It's advisable to call one of the major Prague Taxi services:
Since 2014 mobile taxi apps have become widespread in Prague. The advantage of using a taxi app is that you always get a fair price, all payments are done by card, there's no need to call anyone, and you can get a taxi at any time in less than 10 minutes.
Uber, the global taxi giant. If you have an account from any other country, you can use it in Prague as well. New clients get a 400 CZK bonus for signing up. App available for Android, iOS and Windows Phone. In rushhours it may be more expensive than maximum price allowed by city hall.
Liftago, the local equivalent to Uber, with slightly lower prices. New clients get a 300 CZK bonus for signing up. App available for Android and iOS.
Deceptive taxi drivers are another trap that can badly surprise a tourist. Mostly they charge more than they should. The municipal council has been trying to solve this problem since the Prague mayor dressed up as an Italian tourist and was repeatedly overcharged. The most frequent cases of cheating happen between the central station or airport and hotel. If you must take a taxi, and cannot call one directly or call your hotel for a referral, the best way to find a reputable one may be to look for a hotel and ask them to call a taxi. (Most hotels in Prague have a "deal" with taxi services or they have their own "hotel taxi" which usually charges you 50% or more than the taxi companies listed above.)
At the most busy and most lucrative locations in the city centre like the Central Train Station (Hlavní nádraží), Venceslas Square, Old Town Square, Pařížská, Karlovy Lázně there is about 90% chance of being ripped off by a taxi driver if you don't speak Czech. These locations are apparently occupied by a small mafia of taxi drivers which don't hesitate to charge you 2-10 times more the actual price! If you have the chance rather walk a little bit more and take a taxi somewhere else, or use public transport.
Taxi drivers at the Central Station may show you a printed card that details "flat fares" for travel within the city. This is completely a scam. Don't fall for it.
If the cab doesn't have a taxi-meter don't even enter it.
Always insist on having the taxi-meter turned on and ask for a printed receipt once you leave the taxi. The receipt should have the driver's name, address and tax identification number included. Even though you ask for a receipt the taxi-meter could be tampered with using the so called "turbo", which will cause the taxi-meter price to go sky high. It's advisable to keep an eye of the total in the meter and make sure that it is visible.
If you decide to flag down a taxi on the street make sure you stop a car with the logo of one of the major companies. It's not a bullet proof solution, but at least you have some chance to get some satisfaction from the taxi dispatching company.
About two years ago, an information desk was set up on most taxi stands in the city, with orientation prices to most popular destinations from that stand. But there is a flaw in the local law, which actually allows some of the taxi companies renting the taxi stands (specifically around Old Town square) to charge VERY high prices (about 99CZK/Km). There is an ongoing law suit regarding this, however the practice still hasn't stopped. The most infamous company in this regard is a recently created AAA Taxi s.r.o. deliberately creating its name to resemble regulated and popular AAA Radiotaxi Praha, however AAA Taxi cabs charge up to four times more for a ride, they even do not provide services to Czech customers. Visitors are advised to use the services of proved phone-order taxis, as they are even reports of robberies with street cruising taxis.
If you don't speak Czech, then be prepared: There is about a 50% chance you will be cheated by the driver, if you hail a taxi in the city center. So be always on watch as that is a standard warning in any guide book about Prague.
If you are convinced you got overcharged by the taxi driver, mark the car ID numbers (license plate, taxi license number on the car door, driver name, etc.) and contact the company which the driver is working for (if any) or police. The problem is that you have to testify against the driver, which is kind of hard when you're on the other side of the world. Try to avoid suspicious taxis and when in doubt, walk away and catch another taxi.
Another alternative is to use some of the chauffeured services companies like Prague Airport Transfers s.r.o.  or FEBA Trade Limousine Car Service or even cheaper but as reliable HFS s.r.o. – 123-Prague-Airport-Transfer.com, or Transfer-Prague.com
Some hotels offer taxi services. Make sure to compare the price with other companies. Some hotel taxis are cheap but others are more than twice the price and the car is not always identified as being a taxi. (Most of hotels in Prague have "deal" with taxi services or they have own "hotel taxi" and usually charge you by 50% or more then companies written above).