1) Prague Castle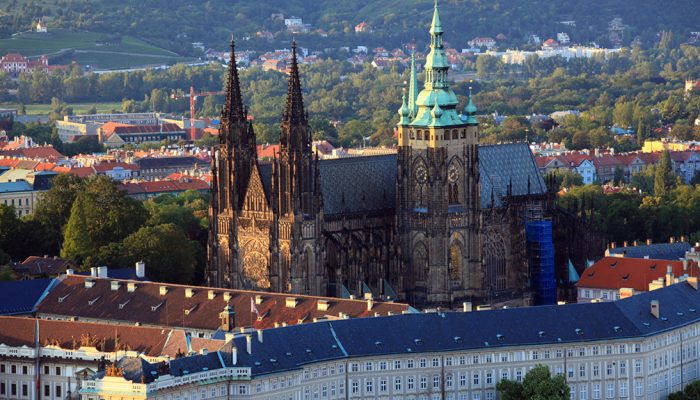 Let's start with some free things to do in Prague: the greatest dominant feature of the city is the Prague Castle, which appears on every single postcard from Prague. Thanks to its marvelous position high above the river Vltava it could be seen from many other spots and it offers a spectacular view on the city center. In the area surrounded by ramparts there is one of the most magnificent religious buildings in the Czech Republic, the St. Vitus Cathedral. It has a thousand year old history and that is precisely why you can find three elements from every architectonic style to neo-gothic style to modern architecture.
Take a walk around the area and you´ll find beautiful gardens, churches, Belvedere, the most magnificent work of Italian renaissance in the North from Alps and the Golden Street that was for some time home to the poet Jaroslav Seifert. However, the funniest thing to do which can´t be forgotten is to try and make the castle guard laugh 🙂
2) Old Town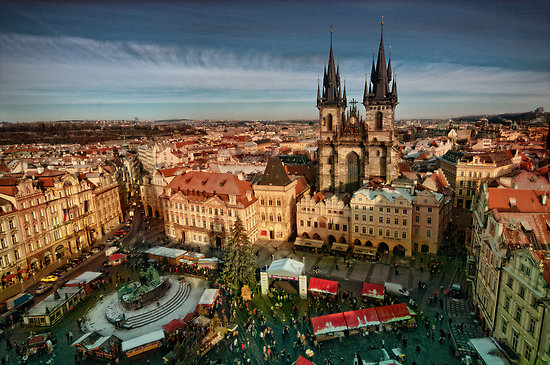 To get lost in the city is the best way you can get to know it. In the labyrinth of small streets in the Old Town there is no need for a map, it doesn´t help anyway. A walk through them could be a little bit exhausting because of a big amount of tourists but it´s still worth it since an enormous number of sights such as churches, palaces and other historical buildings for different purposes can be found there.
The central spot is the old town square with its famous astronomical clock where figures of various symbolisms move every hour. The escape from that crowded area forms the well-known Charles Bridge, which is the oldest bridge over the river Vltava and also home to a plethora of stands with souvenirs and artwork and street artists. If you are hungry, on a budget and want to try some typical Czech dishes for the price of less than 4 Euros, ask for the "Havelská" street where you´ll find the restaurant called "Havelská Koruna".
3) Lesser Quarter (Malá Strana)
This part of Prague offers the most romantic corners and spots to have a rest. For the lovers of contemporary art there is a museum with a good permanent collection and great temporary exhibitions of famous European artists. Right next to the museum there is a park where there are crawling nuclear babies by the famous Czech artist David Cerny, well known for his controversial and provocative plastics.
Another piece of his that is not far from here and is a "must see" and is located on "Cihelna" street right next to the Franz Kafka´s museum and it´s called "Piss". Two peeing statues standing in a pool in the shape of the Czech Republic are moving with their hips and penises and the flow of water is writing the letters. Just write a text message on the number written on the side and they are going to pee it on the water surface.
4) Petrin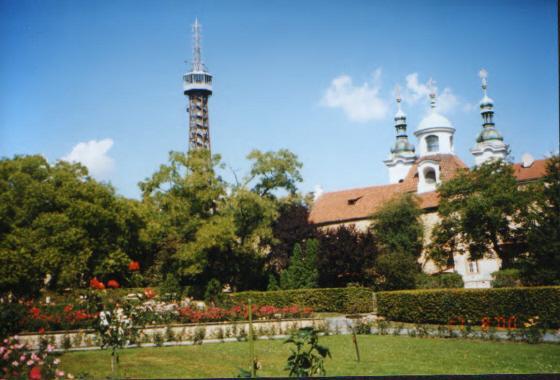 Petrin is often referred to as "Prague's Eiffel tower", it is a miniature of the infamous Eiffel Tower in Paris and despite the fact it's five times smaller, it offers a fantastic view of Prague. The observation tower stands in a very nice surrounding of a green park on the hill in Lesser Quarter, so take a funicular just in case you´re really tired. It´s much nicer to walk to Petrin anyway, especially when the weather is nice.
5) Vysehrad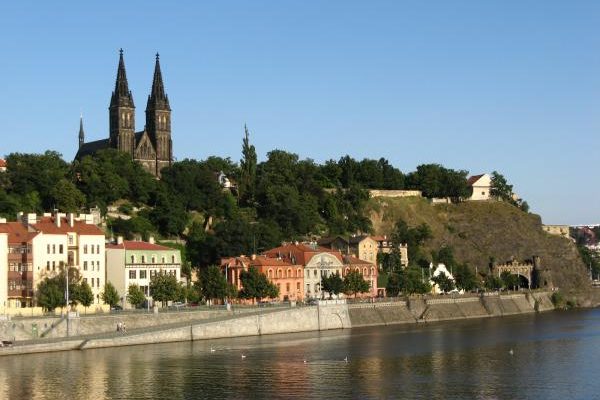 According to the local legend Vysehrad, this was the first seat of Czech kings; however it has never actually been proved. Certainly it´s a place with beautiful historic sights, national cemetery, where the most famous Czech writers, actors, composers and artists have their eternal rest and nowadays it is also a calm place with parks and unique views of Prague and the river Vltava. The best place to have a picnic, play Frisbee and have a couple of beers with friends – bring your own beer from the supermarket, the prices in the nearby pub are quite expensive.
6) Trip on the Vltava river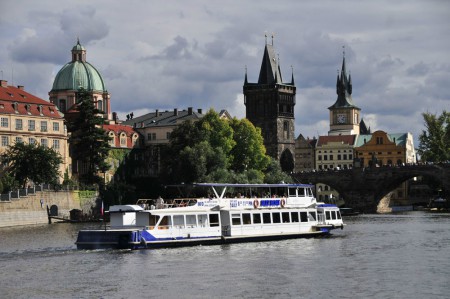 Just for the price of a ticket on public transportation the trip on a ferry gives you the possibility to see many sights and take some extraordinary pictures. Take ferry P4 from National theatre, which leaves about every twenty minutes, and start to explore the city in a different way. Enjoy the beautiful view on the Charles Bridge and Prague Castle.
Get off on "Slovansky ostrov" where you´ll find a green oasis with the beautiful building "Zofin" which means for most Praguers, the memory of dancing balls and cultural events. Just a few minutes from here is the station "Jiraskovo namesti" where you can go on with the ferry P5. You´ll see famous "Dancing house" that was at the time, 1992, a very controversial design project, residents in Art-Noveau style and finally neo-gothic towers of St. Peter and Paul church on Vysehrad.
7) DOX – Centre for Contemporary Art
Enough of the boring paintings, stuffed animals, and immovable sculptures without meaning. DOX has an innovative platform presenting exhibitions of Czech and international modern art in the context of issues with global significance that makes you think differently, inspires you and develops your natural curiosity – though it's one of the paid things to do in Prague it's definitely worth it!
You´ll find everything from photography, design and architecture to new media and film. If you feel like drinking a good coffee on a large terrace visit the café of the DOX centre and maybe take part in one of the panel discussions with artists that also takes place there.